This post may contain affiliate links from Amazon.com or other companies mentioned. As an affiliate, I earn from qualifying purchases, and I may receive a small commission if you choose to purchase through links I provide at no extra cost to you. I only recommend products I personally use and love, or think my readers will find useful.
Last Updated on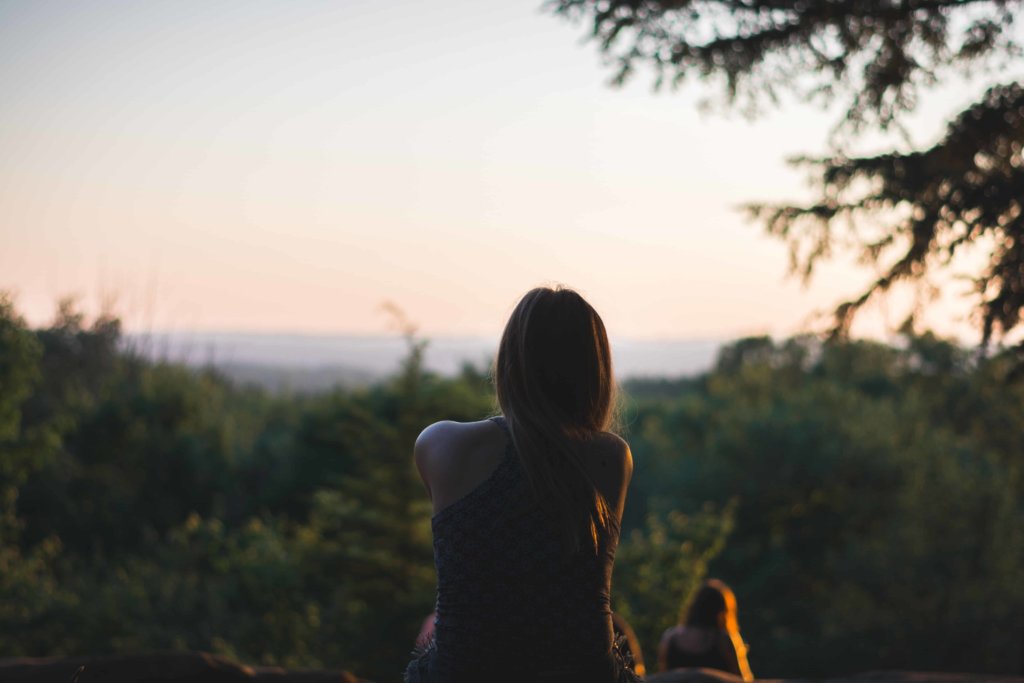 One of the things I've learned since I started my journey to finding my true purpose, is that when you pause to reflect and evaluate the things that you've done in the past you can find invaluable lessons to take you forward.
Over the last couple of weeks, I've been reflecting on all that happened in 2018, all that I did and all that I learned to see what life lessons I can use in the future.
So getting started on the goals that I've set for 2019, I'm taking a look back at 2018.
WHAT I LEARNED
2018 was a year of discovery and the first year in my life that I felt like I was actually living out my purpose. My three main goals were expanding my handmade business, starting a blog and paying off debt along with a few smaller goals like reading one book a month.
The only one of those main goals that I achieved this was starting this blog and one of the things I discovered about myself in 2018 was that I love to write.
This was mainly evidenced by the fact that out of the 44 courses I've ever bought on Udemy, the only ones I've ever finished are writing courses… haha, which I completed in the space of the last 6 weeks of last year.
But seriously, I really do love writing. It relaxes me and I love being able to take the many lessons and revelations that the Lord has given me and share them with others who can benefit from them as well. Yes, I definitely love writing.
In 2019 I'd like to do some freelance writing but before I do that I have to establish a writing habit. One of the most challenging things I've discovered about writing is how difficult it can be to actually sit down and write when I'm supposed to.
There are all sorts of distractions, the internet, family, the voice in your head that says that no one wants to hear what you have to say. Many times I end up doing everything BUT writing.
Fortunately for me I'm not the only one with this problem. It seems every writer suffers from distractions and there are a huge number of resources out there to help with this. I've joined author Jeff Goins' 500 Word per Day Challenge to help me establish a writing habit.
I also have a few books in my library to help me: You Are a Writer by Jeff Goins, The Writer's Process by Anne Janzer and 5, 000 Words per Hour by Chris Fox. I'm currently reading Lifelong Writing Habit also by Chris Fox.
You can check them out if you struggle with your writing.
WHAT GOD SAID
There were three main messages that I heard from the Lord this year. They were focused on His Love, His Light and finding our individual purpose.
The first thing He said was that we need to know His perfect Love, His unconditional love. We've been striving too long thinking we have to "do" to please Him but the Lord is saying we just have to "be".
We're already His children and there is nothing we can do that can make Him love us more or make Him love us less. He wants each of us to know His Perfect Love for ourselves so that we can love others as He does as we share His message of hope with them.
The second thing was that we need to focus more on His light. We spend way too much time focusing on the things that are wrong with us (the darkness) and trying to fix them ourselves. We're afraid to surrender to Him completely because there are things we struggle with that we believe will get in the way.
He's saying "Give it all to me. I will use what I can and fix the rest. You can't fix it, only I can make it into something beautiful. Focus on the Light in you, not the darkness, not the things you struggle with. Focus on the things that you can use for me now, and allow me to use them and I will fix the rest".
It's only after we accept His perfect love and surrender all that we are (good and bad) that we can truly be able to walk in our purpose. Fulfilling our purpose isn't an option, it's a responsibility. It's the very reason we're on this earth in the first place.
Our purpose, which God wrote before we were born is waiting in a book in heaven. We have a responsibility to manifest it here on earth – on earth as it is in heaven.
WHAT I DID
One of the highlights of my year was working with the Impact World campaign held here last February and March.
The teams of Impact World -Team Xtreme, Island Breeze and Global Expression – minister through strength feats, song, and dance respectively.
In addition to the four special events that were held, the various teams also went into our primary and secondary schools to minister and share the Gospel. Many of our youth gave their lives to Jesus.
During the campaign, I volunteered on the worship teams and as a local link and made lots of new friends both locally and internationally. Coming out of the campaign I had the opportunity to lead a small group of nine-year-olds.
It was a wonderful experience as I got to see how God is moving in the lives of our youth. I'm looking forward to the impact these young ones will have on our society in 10 to 15 years and I plan to become more involved in that process in this coming year.
WHAT I READ
One of the other smaller goals that I hit was to read at least 1 book a month. According to Goodreads, I read 15 books in 2018 but that doesn't include the ones I read on Audible and Scribd so it's probably more like twenty.
The book that had the biggest impact on me this year was Rich Dad Poor Dad. I really should have read this book a long time ago. Not just because of the impression it made on me but because I had it knocking around my house for so many years.
I threw out the physical book in the summer of last year because it had gotten moldy and to then have to buy it on Kindle shortly after.
My biggest take away from this book was that I will probably never study conventionally again and that's ok. It's not that I'm not good at the study thing (I'm one of those people who MUST get an A) but I not going to study for a degree just to say that I have a degree.
Having been a software developer for 20 years I'm used to self-study. I studied for all of my certifications by buying the book, studying on my own and then doing the exam at a registered examination center. This is actually my preferred method of study.
Rich Dad Poor Dad showed me that studying this way is okay. I'm not saying that this is the way everyone should do it, but for those of us who struggle with conventional study or who just don't want to do it that way, there are other options.
FEARS I FACED
And finally, in 2018 I faced one of my biggest fears. After being on the worship team for the better part of 12 years, I finally worked up the courage to sing a solo. Yup, I sang a song all by myself in front of everyone at church (and apparently, on Facebook live as well :/).
And I actually volunteered to do it, sort of. The Worship Department was in charge of the service that Friday night and I was asked to play a song on the guitar.
Being that I hadn't picked up either of my guitars in a while, I declined but then found the courage to offer to sing a song instead. I could have chickened out but I didn't.
I really had to work the courage up for that one but I figured hey, I can't have a blog called As Bold as a Lion and NOT face one of my biggest fears right? So I did it! Yea me!
WHAT WILL I DO MORE OF IN 2019
One thing I'd like to do more of in 2019 is to create a habit of daily reflection. When I was trying to reflect on my year, I realized that I had a lot of stuff written down about what I wanted to do but I hadn't gone back to write down what I had actually done. I had no way of measuring what I was truly successful at during the last year.
This year I'm going to take more time to reflect on my day so that I can look back at the end of the year and see how far I've come.
WHAT WILL I DO LESS OF IN 2019
I made progress in 2018 but I still found myself stuck a lot of the time. Procrastinating, analysis paralysis and imposter syndrome were my biggest struggles this year. All of these are based on fear and the need to be perfect.
I procrastinated because I wasn't sure what to do and didn't want to get started until I did.
Analysis paralysis happened when I knew what to do but instead of just getting started I'd convince myself that what I knew wasn't enough and I needed to learn more.
Impostor Syndrome reared it's ugly head when I actually got started but doubted that anyone would want to read what I wrote because I didn't know what I was talking about.
So this year my focus word is Application. I'm going to stop trying to get everything perfect and just get it done!
The one benefit of analysis paralysis is that I learned a whole lot this year and in doing so was actually able to get a better idea of what I really want to do and narrow my focus.
In 2019, I'm going to take all that I learned in 2018 and apply it… just DO it!
What did you learn from 2018? Is there anything you are going to take forward into the new year? Anything you want to leave behind? Leave a comment and let me know.