This post may contain affiliate links from Amazon.com or other companies mentioned, which means that if you purchase through them, I receive a small commission at no extra cost to you. I only recommend products I personally use and love, or think my readers will find useful. I appreciate your support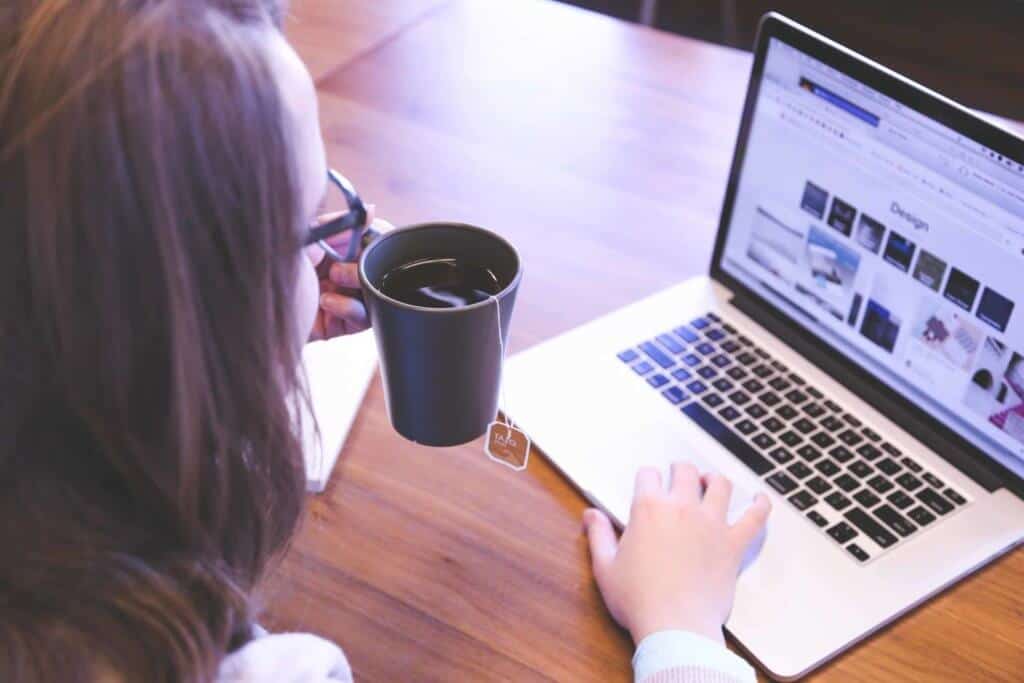 When I tell people that I work from home their first reaction is usually "Oh, so you're your own boss! Niiicee."
I usually then go on to explain that I while I do work from home it's a full-time position. I have an overseas manager, a local supervisor and I have to work 8 hours a day ".
This will almost always induce a very puzzled look. I can see them thinking "Wait, isn't that the same thing?" But then they go "How can I get me one of those?!" Lol
I guess it's all the same to them. When I tell someone that I work from home I'm sure it conjures up visions of me working in my pajamas from the couch or my bed with my laptop, in front of the television, starting work when I feel like and doing as little or as much work as I feel like each day.
Yea, not so much. As a full-time employee, I'm required to work 8 hours a day (usually).
I sign in and sign out, I have an overseas manager and a local supervisor and I have to apply for a vacation, I can't just take off when I feel like.
And truly, even a person who is self-employed and works from home has to stick to some sort of schedule or they'd never get anything done.
And working from a laptop? Hah! I'm a software developer. I have dual monitors on my desktop. Working from a laptop will slow me down considerably.
Unless I'm having a slow day at work or I'm in between projects, I'm usually stuck at my working desk working from my desktop computer… facing a wall.
Doesn't sound like much fun to me.
Ok, so I will go ahead and admit that there ARE some perks to working from home.
Like not having to deal with the morning school rush traffic, being able to roll out of bed at 7:30 if I need to sleep in (don't laugh I'm up at 3 a.m most days, 7:30 IS sleeping in) and still be able to start work at 7:30.
Not having to iron (or even buy) office clothes, being able to take a nap in my own bed during my lunch hour (YES!) and being able to spend more time with family (although this isn't always a good thing)
Honestly, though, everyone thinks that working from home is always fun and games but there are quite a few not so cool "perks".
Let's take a look at some of them and how you can manage them.
Cabin Fever
Of the 168 hours in a week, I think I spend about 20 hours outside of my house. That includes one hour of gym time most mornings and when I run errands during my lunch hour.
Since I don't always get to the gym or leave home for my lunch hour (you know, cos I'm taking a nap) it's probably much less.
To be honest with a grocery store and a gas station practically in my backyard and a mall 2 minutes drive away, I feel like I hardly ever leave my neighborhood.
There are days when I leave home to run an errand during my lunch hour and never want to come back. On a beautiful day, I want to run off to the beach or somewhere, anywhere but home… sigh.
These days I actually VOLUNTEER to chauffeur people around when I can just so that I can get out of the house.
The cabin fever is real.
What to Do:
Try to work from a different location at least once a week.
If this is not possible (as in my case because I can't really program the way I'd like from a laptop) try to take lunch somewhere like a park or on the beach, for a change of scenery.
Make sure and schedule weekend fun time away from home.
Not knowing when to Stop Working
Separating work life from home life is very important when you work from home. It's best to have a dedicated home office or work area so that you can turn off work-mode when the day is done.
Because my situation wasn't a work from home situation from the get-go, I don't have a dedicated workspace.
My work desk is in my bedroom which is apparently a BIG no-no, so I've had to make a greater effort to separate work from home.
I do my best to finish work on time and take a half hour break immediately after work so that I can walk the dog for a change of scenery and to transition from work mode to home mode.
Sometimes I will deliberately "spazz" out by surfing the net or going on Facebook for half an hour.
I was amused to realize that I actually miss being stuck in traffic on my ride home from an office because that my transition period.
I've also had to start mentally separating weekdays from weekends as well. Because I have other ventures outside of my regular job (handmade business, blogging) I found that even on weekends I tend to be in work-mode.
I try to use at least the evenings of the weekend to relax more or watch movies (I don't really watch TV so I'm always behind with the movies).
What to do:
Set out a work schedule just as if you were in an actual office and stick to it as much as possible
When your work day is over, move away from your dedicated space and take a transition break to help you move mentally from work mode to home mode
No One Believes that You're Actually Working
When you work from home it seems like no one believes that you're actually working and think that you've got all the time in the world to do all sorts of things.
In the years I've been working from home I've had people ask me to babysit, leave to fix their computer, run errands for them… all sorts of things.
My children also seem to think that I'm available to chauffeur them around at any time of the day.
When I first started working from home my family expected me to make dinner, do laundry and do housework during the day.
It took them quite a few years (yes years) to understand that I'm actually at work (I'm still not sure if they really have)
The rule is if it's not something that you would ask me to do if I were at work in a physical office then please don't ask me to do it during my working hours and that includes answering the house phone.
What to do:
Make sure everyone is aware of your working hours.
Make sure you set clear boundaries on what you are available to do. It might be possible to hang out a load of laundry during your 15-minute break, but attempting to cook an entire meal might be disastrous (ask me how I know, cooking and coding shouldn't mix)
Use do not disturb signs not just when in meetings but also when you need to focus.
Ignore them. Last resort but eventually they get it.
All in all, the benefits of working from home do outway the cons (I honestly can't see myself going into an office ever again) but if you're considering the move from a physical office to a home office, you might want to give consideration to some of these drawbacks so that you can plan for them.
Are there any other drawbacks that you've encountered while working from home? How do you deal with them? Let me know in the comments.