This post may contain affiliate links from Amazon.com or other companies mentioned, which means that if you purchase through them, I receive a small commission at no extra cost to you. I only recommend products I personally use and love, or think my readers will find useful. I appreciate your support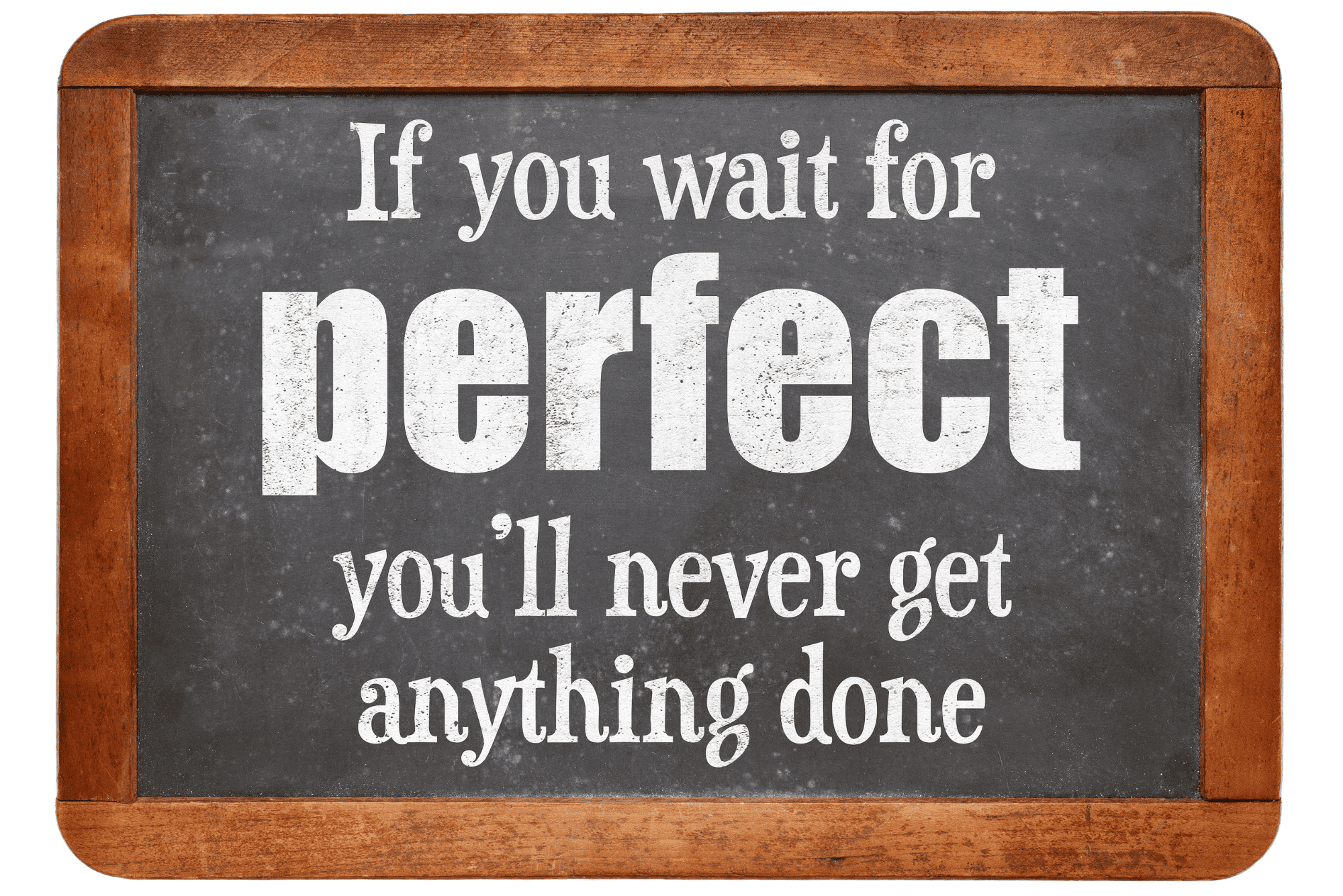 It's said that if someone can do something 70% as good as you can, you should delegate it. The perfectionist in me twitched. I thought, "Seventy percent! Well, that's… that's just average!." I considered all the imaginary people out there who would notice the drop in the quality of my work because it wasn't done perfectly. *eye roll*
Then I heard God whisper, "When you do something for me that's only 70% 'perfect', it leaves room for me. It leaves room for me to come in and be strong where you are weak. It gives me the glory because we must work as a team."
It's not perfection that God wants from us. That's unachievable anyway. Perfectionism sets you up for failure because the moment your try to achieve perfection you've already failed. It's impossible. Only God is perfect. Perfectionism doesn't leave room for God. It says that God cannot use you unless EVERYTHING in you that is broken is fixed. It says that God will be displeased with you unless you get everything absolutely right.
Perfectionism is often confused with excellence.
Excellence is when God says let me use you where you are at. He is the One who will perfect you. He is the One who will complete what He started (Phil 1:16). He does not expect you to do it alone.
Excellence leaves room for failure. John Maxwell likes to say, "You either win or you learn". When you make failure a learning experience you never lose. Excellence allows you to make mistakes and learn from those mistakes so you become better at what you're trying to do. You become MORE excellent.
God knows that you will make mistakes. All He wants is for you to be available, trust Him and try. Wherever you are weak, He will step in and make you strong. Living your purpose must be done in tandem with God. You're not meant to do it on your own. When you say, "I don't have all that I need or I'm not ready but I'm going to try," you're leaving room for God to show up in those spaces where you're not ready. Then you will know you didn't do it all in your own strength. It was a joint effort between you and Him.
What God wants from us is excellence. He just wants us to do the very best with what we have at the moment and trust Him to do the rest.
So, where is God asking you to step out this week? Where is He asking you to "delegate" to Him? Trust Him, even if you're not ready. He doesn't want perfection, He's leading you to excellence.
Deborah Ruck @ As Bold As THE Lion blog