This post may contain affiliate links from Amazon.com or other companies mentioned, which means that if you purchase through them, I receive a small commission at no extra cost to you. I only recommend products I personally use and love, or think my readers will find useful. I appreciate your support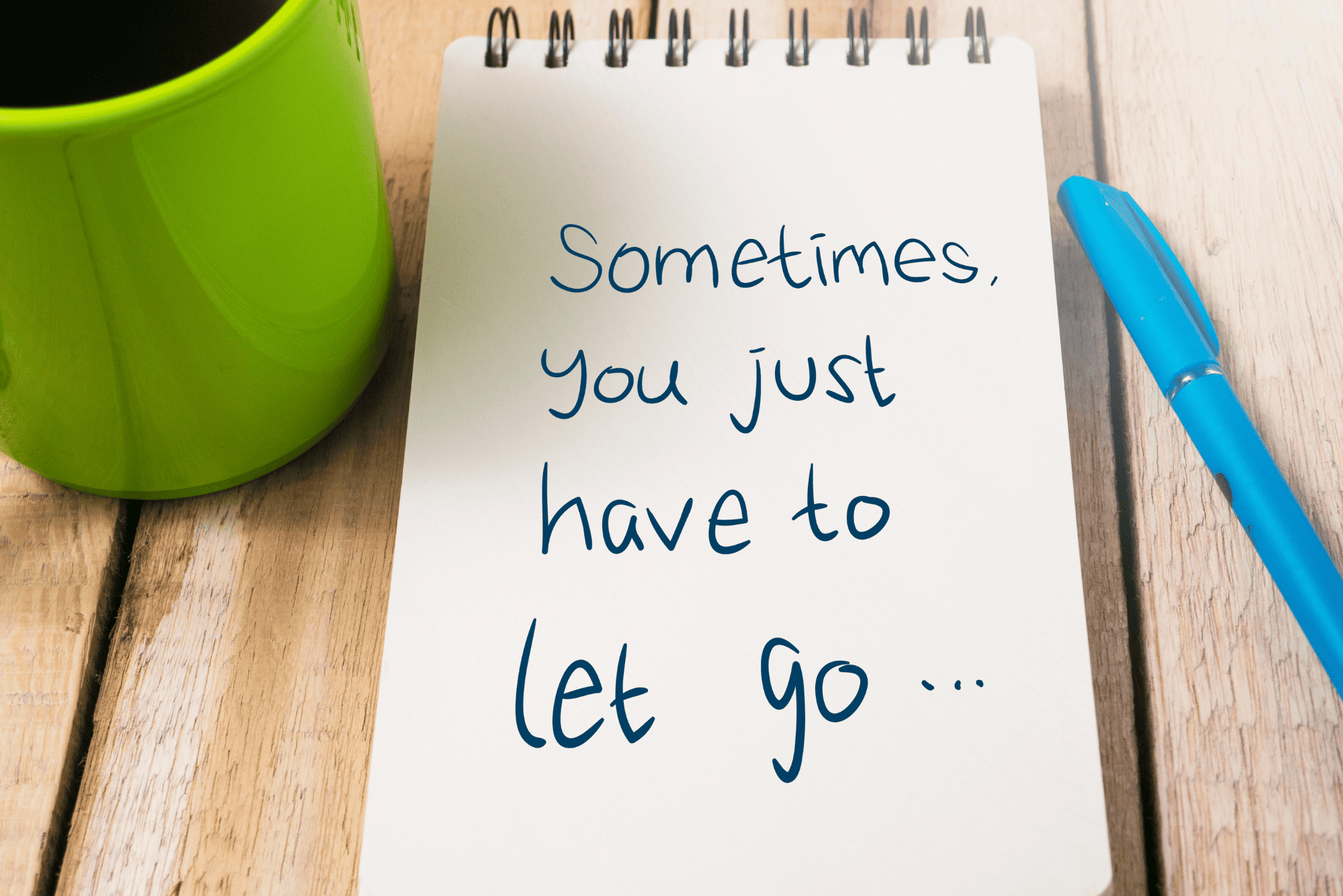 Over the last few weeks, we've talked about dreaming BIG with God and not settling for less than your inheritance. But what if it's time to let go?
In 2020, I decided to close my handmade bath and body product business. It was a bittersweet decision but one that I knew I needed to make. You see, I started making soap in 2013 about a year after my mom died. When my mom passed away in November 2012, my siblings were overseas so I was in charge of all the funeral arrangements, etc.
That alone was overwhelming but besides that, I was now taking care of my dad, my two children and trying to complete a complicated project at work. After she was buried I was exhausted but because of the project, I kept going. That project didn't wrap until March 2013. After months of operating on automatic, I needed an outlet. Something creative; something just for me.
So I started making soap, and it was one of the most relaxing things I'd ever done in my life. I started out making "all natural" soaps, but soon became enamored with "all the pretty things". The rainbow of mica colors to choose from. All the sweet-smelling fragrances. And the many soap techniques to experiment with. I could even create some of my own (either accidentally or on purpose… usually accidentally heh!). I loved that with handmade soap, you never get the same result twice. By matching colors, fragrances, and techniques I could create a soap that told a unique story each time.
Because soap-making wasn't a big thing on my island (at least not using the creative colors and designs I was using), everyone encouraged me to sell my products. And so I did. I started going to Farmer's Markets to get exposure and created a website to sell my products. It was all very exciting but at the time I didn't fully understand what running a soap-making business meant.
It wasn't just about making soap. It meant doing the books, keeping track of inventory, and buying fragrances and supplies that were economically feasible for the business, not all the new ones I wanted to try. Suddenly it wasn't such a creative outlet anymore. It became another burden added to all the other stuff I was responsible for. There was a time when all I wanted to do was make soap, but now I wasn't even sure I wanted a soap business. In 2019 when I lost my software development job, I had the option to go into soap-making full-time. And it was a big NO!
Family members and friends tried to encourage me to keep going. Some even said that I was throwing away my God-given talent. But that wasn't true. God has given me several talents, and I knew deep down that this wasn't the one He wanted me to turn into a business. The subsequent shutdowns because of COVID-19 only cemented my decision, so I started the process of taking the business back to the hobby stage.
So why did I tell you this long story?
I said all of this to say that every good idea isn't always a "God idea". And even if it involves using a talent or gift He's given you, it might not be the one He wants you to pursue right now. Or its season might be over. Take some time and ask Him about it. Letting go doesn't mean you've failed or are a quitter. There is always something to learn from the experience.
Is there something you need to let go of? Or something you need to scale back? Even if everyone else is saying it's a good thing, that doesn't mean you have to continue. And you're not a failure if you quit. What you're doing is making room for the thing(s) God really wants you to do. So don't be afraid to let it go.
Deborah Ruck @ As Bold As THE Lion blog