This post may contain affiliate links from Amazon.com or other companies mentioned, which means that if you purchase through them, I receive a small commission at no extra cost to you. I only recommend products I personally use and love, or think my readers will find useful. I appreciate your support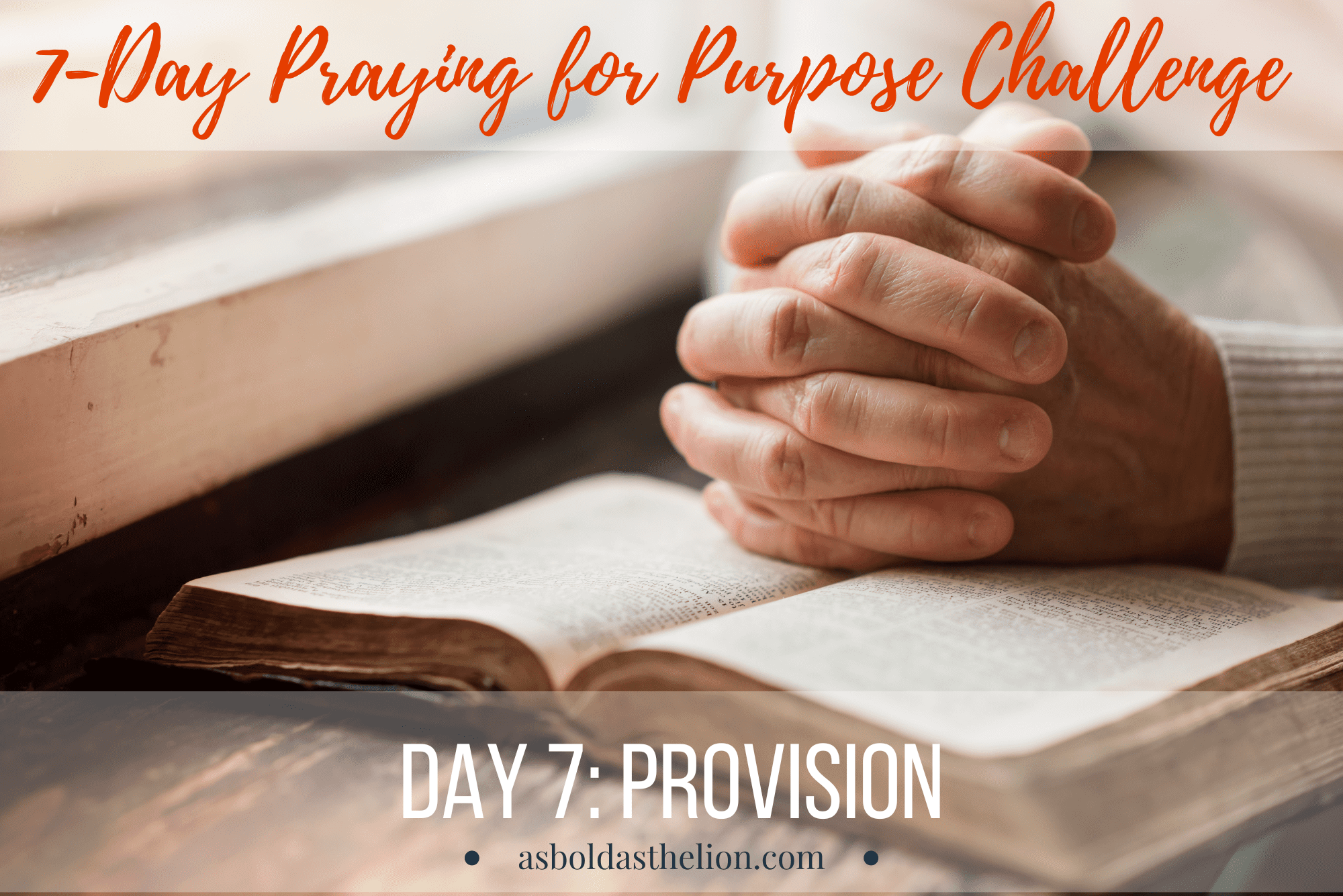 You already have everything you need to fulfill your purpose. When God created Adam and placed him in the garden, He put him to work taking care of the animals. But before God even created Adam He spent the previous 5 days creating everything Adam would need. Even though Adam had to work, he didn't have to strive; he didn't have to grind. It was only when Adam sinned and was expelled from the garden that he had to labor and toil.
We see this again when the Israelites enter the Promised Land. Although they had to fight to expel the Canaanites, they lived in a land on which they had not labored and in cities; they did not build. And they ate fruit from vineyards and orchards they did not plant.
When we accept Jesus, we get access to the Father and can have the same kind of relationship Adam and Eve had with Him in the garden. That means, just like Adam and Eve, while we will have to work to achieve our purpose, we will not have to strive.
You already have everything you need to fulfill your purposes. That includes your innate gifts, skills, and talents but it also includes the people and finances you will need to help you. Not everyone will understand what God is calling you to do. But there will be some who God will call you to align with. His plan for His Kingdom is like a gigantic puzzle and your purpose is just a single (but important) puzzle piece.
Just as a single puzzle piece doesn't interact with every other piece of the puzzle but only the ones immediately around it, so too will you only interact with those people who God has assigned to help you achieve what He is calling you to do. They will support your purpose calling and your purpose will support theirs. Don't worry about who isn't supporting you when you step out. Just trust God and look for the ones He will send.
God has also assigned financial provision for you. As previously mentioned, money is a tool to help you advance the Kingdom of God. There may be times when God asks you to step into the unknown and you can't see where your financial provision will come from. Fear of lack and the inability to pay your bills can cause some serious anxiety.
Don't become a slave to "making a living" to pay the bills or subject to the hustle and grind. You can Trust Him. He has already provided. Submit to His grace instead of the temptation to grind. He is your Provider and will always give you strategies and blueprints on how you can finance everything He's calling you to do.
PRAYER: Father, as I step out into my God-given destiny, I trust that You have already provided everything I need. Not only have You given me the gifts, skills, and talents necessary to fulfill my purpose, but you have also provided all the human and financial resources I need. Help me trust You as my Provider and trust You to lead me.
Deborah Ruck @ As Bold As THE Lion blog