This post may contain affiliate links from Amazon.com or other companies mentioned, which means that if you purchase through them, I receive a small commission at no extra cost to you. I only recommend products I personally use and love, or think my readers will find useful. I appreciate your support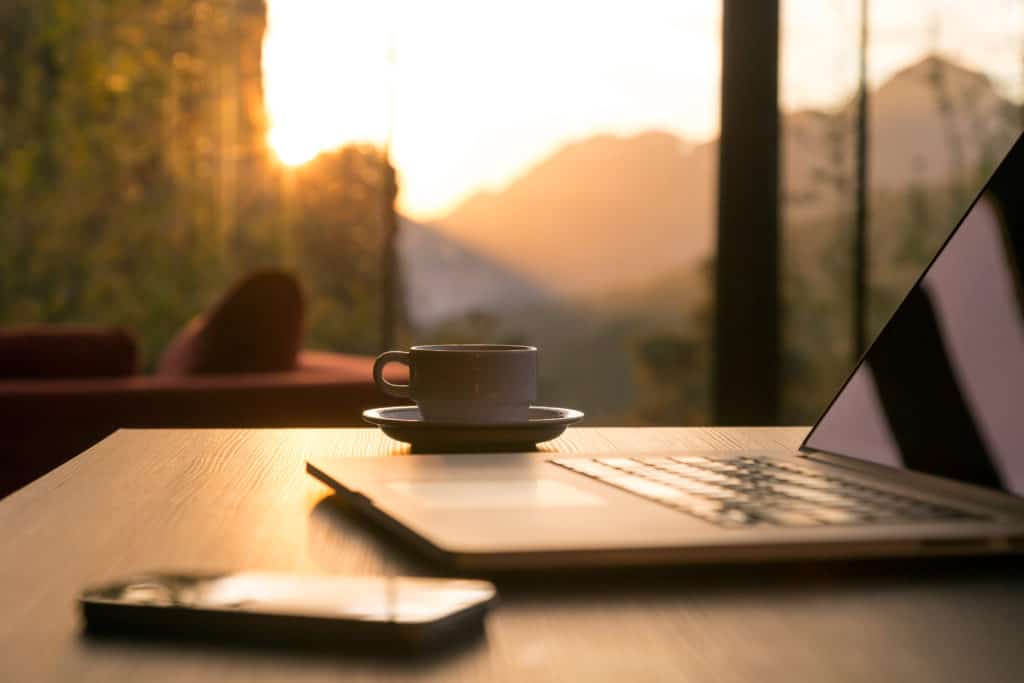 With the entire world fighting to stem the spread of the Covid-19 virus, many countries have gone into lockdown, quarantine and are practicing social distancing. That means that where possible companies are allowing their employees to work from home.
But every company doesn't have that option. Their only options might be to lay off workers or even shut down. Maybe that's happened to you. You've either lost your job or there's a great chance that you will.
I know it's a scary time and you're uncertain as to what the future holds, but maybe now is the time to consider how you can use the skills you already have to make money online.
There are more opportunities than you think. Many employers worldwide are looking to hire freelancers and remote workers because it cuts down on their overheads.
But outside of that, there is a growing community of small businesses, entrepreneurs and solopreneurs who are looking to hire others to do the tasks that they either aren't skilled to do or don't want to do, so that they can focus on growing their businesses. You could be one of those persons.
WHY IT'S A GOOD TIME TO START FREELANCING
In many ways, life for freelancers hasn't really changed. They still pitch to clients via email, they still hold meetings via apps like Zoom and they still get paid.
With all the downtime you have, it's a good time to learn how to do something that you've always wanted to do. Even if you're just starting out, what better way to use your time but to learn something new and start earning income from it.
Even when things settle down and you go back to your regular job, it's always a good idea to have more than one income stream so you have something to fall back on.
WAYS TO MAKE MONEY ONLINE
It might surprise you at the different ways you can earn an income online. If you have a skill or a talent that someone else needs, you can offer your services to them and they'll pay you for it. Here are a few ways you can start.
FREELANCE WRITING
If you have a love for writing you can offer your services as a freelance writer, even if you're a beginner. And you don't even have to be the greatest of writers. There are tools like Grammarly that can help you with that.
The first thing you need to do is figure out which area (or two) you can best write for i.e. your niche. Then, decide what kind of writing you want to do. Popular niches for freelance writing are food, finance, personal development, parenting, technology, and digital marketing.
When trying to decide on your niche consider the experience you already have in your job or personal life. Also, remember that you don't have to know everything. There are lots of research tools that can help you if you need to find more information on a subject.
As a freelance writer, you can earn income from many avenues including guest blogging, ghostwriting, writing and selling Kindle ebooks, and article writing.
I recommended Inkwell Editorial and Elna Cain if you want to find out more about freelance writing. At Inkwell Editorial, you can learn how to become an SEO copywriter or how to make money writing romance. Elna's signature course, Write Your Way To Your First $1K teaches you how to make your first $1K as a freelance writer. She also offers Freelance Blogging in a Weekend if. you want to learn how to write high-paying blog posts.
SOCIAL MEDIA MANAGEMENT
Social media is a big marketing tool, but not everyone has the time to schedule months and months of posts. If you know your way around Facebook, Pinterest, Instagram, and Twitter then consider offering your services as a social media manager.
As a social media manager, you would be responsible for promoting your client's products or services via various social media channels. This might involve creating social media accounts, scheduling posts for clients, promoting posts on the various platforms, and interacting with followers.
You'll be expected to have competent writing and research skills, and have some knowledge of search engine optimization (SEO). There are also certifications that you can do at Hootsuite and even Udemy if you want to look more credible.
Here are 10 free courses to get you started.
START A BLOG
Starting your own blog may take a little longer to earn online income but you can still use this downtime to get started. Set up your blog, and start posting. That way when you're ready to monetize you'll already have readers. Elite Blog Academy has lots of free resources to get you started.
FINANCE SERVICES
As mentioned above, finance is a popular niche in the online world and if you think you have the experience that could help others get a handle on their finances, you could consider starting a finance blog.
But outside of that, you could also earn income by creating and selling invoice templates. bookkeeping, preparing tax statements and handling payroll.
SOFTWARE (APP/WEB) DEVELOPMENT
Many software developers work remotely these days. In fact, in my last full-time job I worked remotely from here in Barbados for a company in Texas.
Once you have the qualifications and/or necessary experience, there are opportunities to be found. You can even look into doing quality assurance or tech support.
And the good thing is that many companies offer full-time, part-time and flexible working hours. If you're interested, I would suggest you sign up for FlexJobs. The jobs here are vetted so you don't have to worry about being scammed.
WEBSITE MAINTENANCE
Many people who have websites don't really understand how it all works behind the scenes. If you're tech-savvy and know your way around WordPress, you can offer website maintenance services.
Web maintenance tasks involve updating the website's theme and plugins, doing backups and monitoring security. It could also involve making updates to the website itself by adding content, custom fonts or colors, setting up email and social media integrations or adding e-commerce functionality.
TEACHING
Teaching English as a Second language (ESL) to adults and Chinese children is another big area for online work. In some cases, you need to have a bachelor's degree (not necessarily in English) but some sites offer training to get you started.
Check out Chegg and Letstefl for more info.
GRAPHIC DESIGN
If you have any sort of graphic design skills you can make money online by creating digital products. Many bloggers and entrepreneurs don't have the time or skill to create their own.
You don't even have to be proficient in traditional graphic software like the Adobe suite. Online graphic tools like Canva, Pixteller, and Stencil have free subscriptions that you can use to get started and they are easy to learn.
Examples of digital products that you can create and sell are printable planners and checklists, guides, graphics and headers for blogs and social media and social media templates.
ONLINE COURSES
If you teach in-person or do workshops you can easily create an online course from materials that you already have. There are many course platforms that you can use like Skillshare, Thinkific, Podia, Kajabi, and Teachable.
VIRTUAL ASSISTANT
If there is a task that you can do that someone else will pay you to do, you can become their virtual assistant.
As a virtual assistant, you could be responsible for various admin tasks like managing a client's schedule, checking and responding to email, booking appointments and making travel arrangements.
That said, you could also become a virtual assistant by offering any of the previously mentioned services. Full-time bloggers and entrepreneurs are known to have multiple virtual assistants for different tasks so they might hire you to write blog posts (freelance writing) or install a new theme (web maintenance).
If you'd like to earn extra money by doing small tasks, check out Fiverr. You might not make the big bucks (although some have), but it could help build your confidence as a freelancer.
I hope these tips have given you a good idea of how you can use the skills. you have to make money online. If you try one of them, let me know how it goes. Feel free to ask questions in the comments or email me at deborah@asboldasthelion.com.